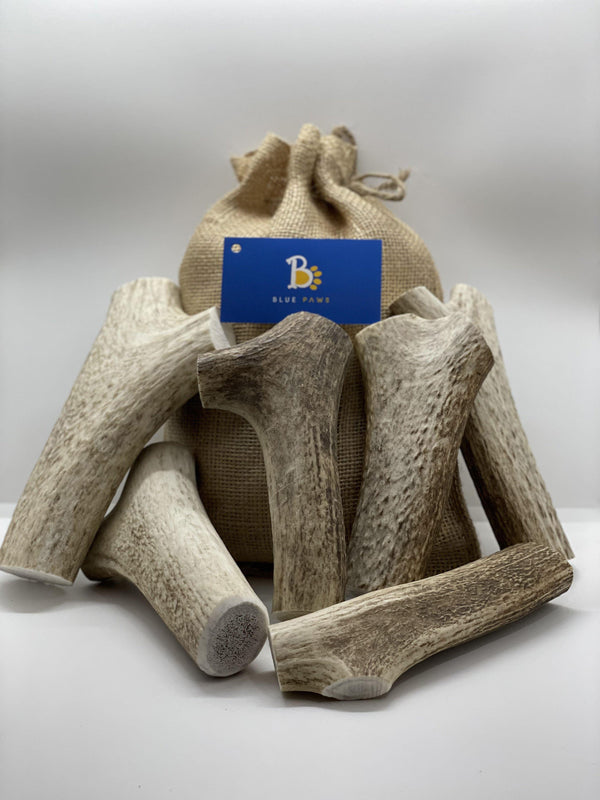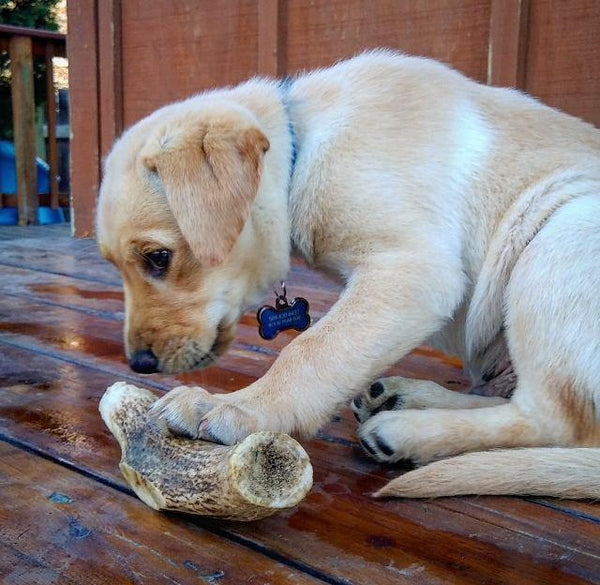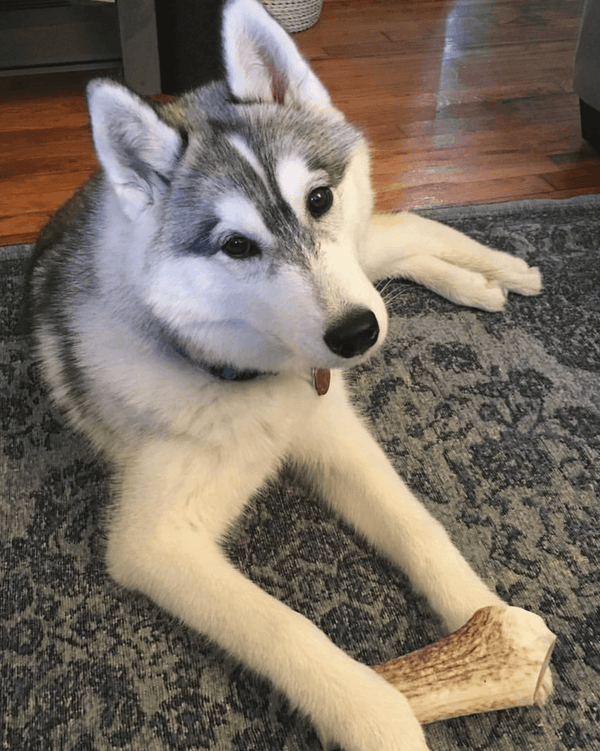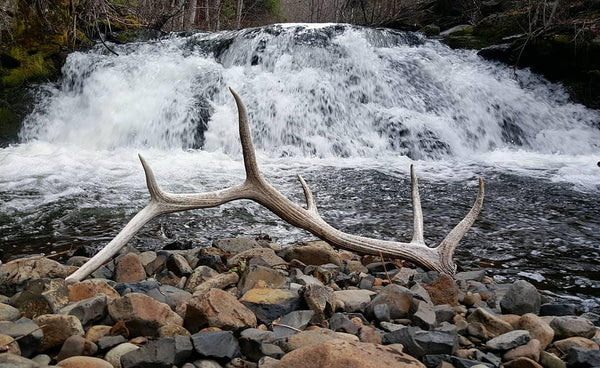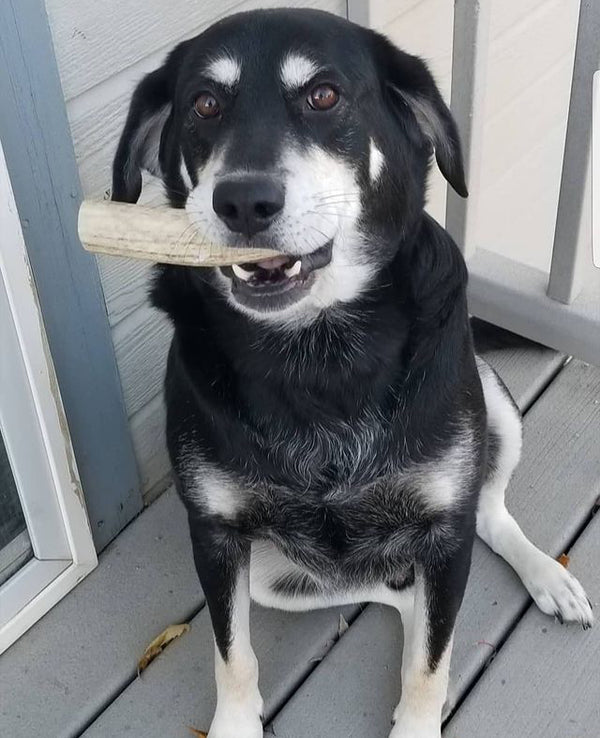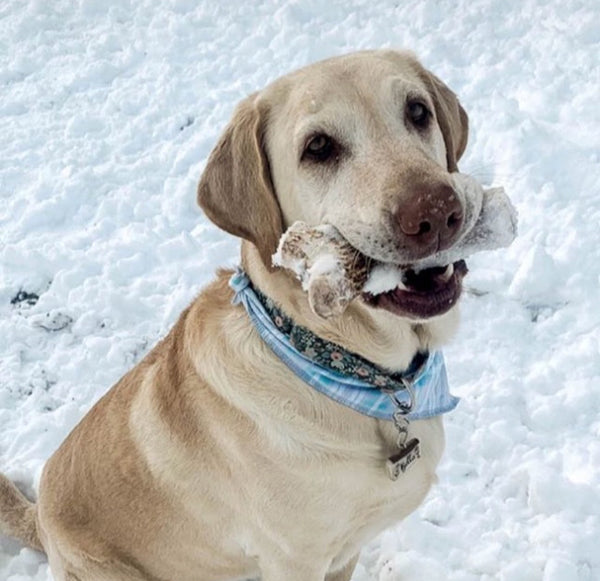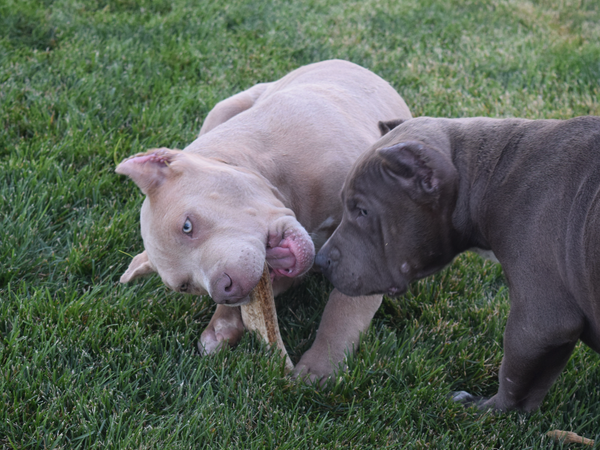 The Elk Antler Dog Chew Pack provides countless hours of fun and entertainment for your furry friend. Long gone are the days of running out of chews - stay stocked up for months at a time with this one of a kind 2 pound power-pack. 

These antlers are called "hard whites" which mean they are around a year old and have lost some color and moisture but still retain many of the wonderful antler dog chew properties. Save and enjoy incredible value today with the Elk Antler Dog Chew Pack. 
Unbeatable price for quality antler chews
100% Natural, renewable and sustainable dog chews
Perfect for strong, powerful and enthusiastic chewers 
Mess-free, odor-free and stain-free for hassle-free chewing 
Provide hours of mental stimulation, entertainment and stress relief 
Powerful health benefits such as nutrients, minerals, teeth cleansing and more
Natural Dog Chews 
Antler chews are created by nature and are 100% organic, non-gmo and preservative free. Enjoy complete peace of mind knowing every antler chew is wild and clean and carefully cut and sanded for your dog. 
Eco-Friendly Dog Chews
Male elk grow and shed their antlers year after year making them renewable and sustainable. This process is entirely harm-free causing no damage to the animal. We simply find these antlers, wash them, cut to size and ship them to your dog. 

Long Lasting Dog Chews 
Elk antler dog chews are one of the longest lasting chews around especially considering they are 100% natural with no man made parts. This means your dog gets to enjoy days, weeks and months with their new favorite chew. 
Best Value Antler Pack 
These antlers are a year old which means they are slightly lower quality than our premium antlers due to color and moisture loss. However, they still make an excellent chew providing the many benefits including durability, deliciousness and health boosting properties. 

Fun And Entertaining Dog Chew
Antler chews are unique providing new stimulation for exciting chewing. Antler chews are a positive energy outlet and stress relief where your dog can sit back, relax and chew! 
Grab an Elk Antler Chew Pack Today for unbeatable value and countless hours of happy chewing!