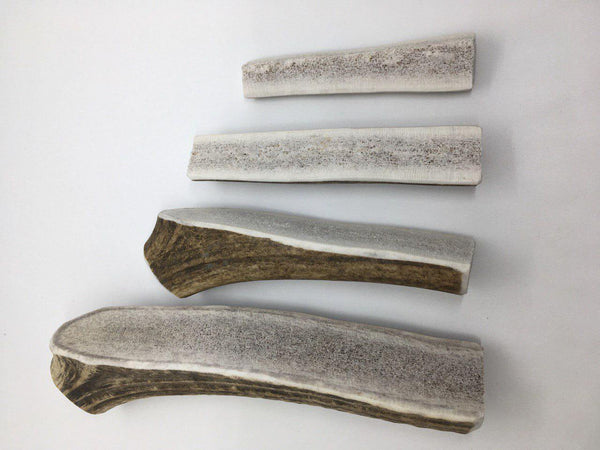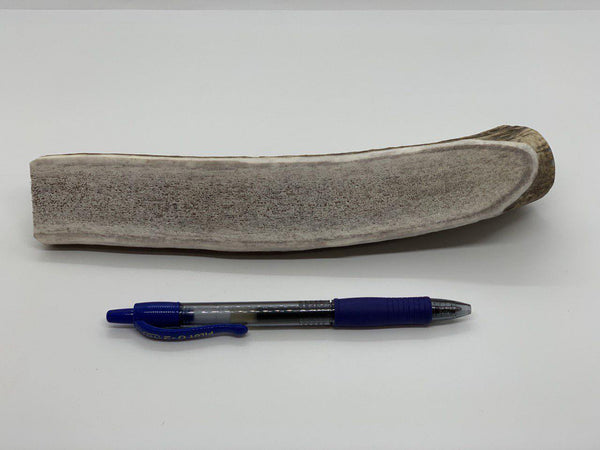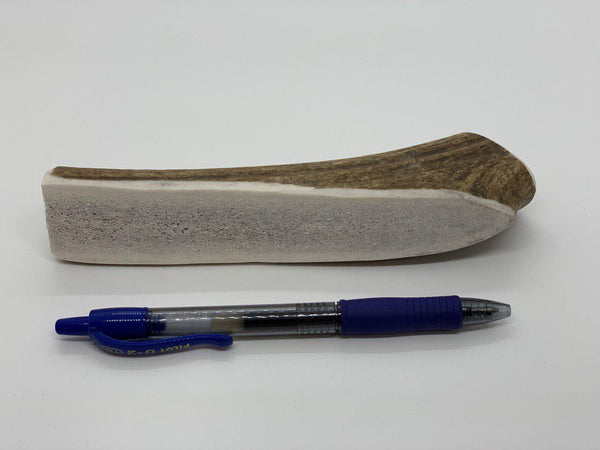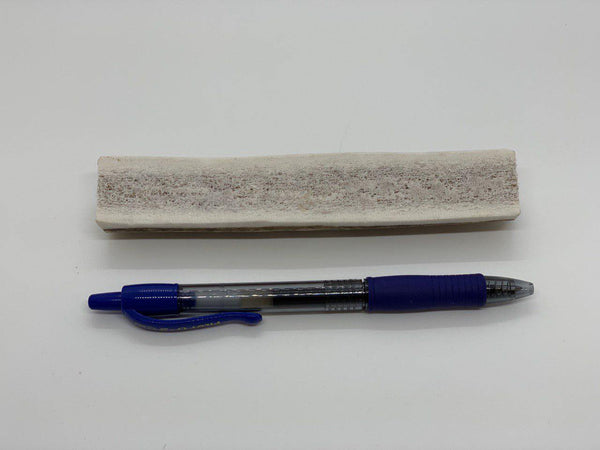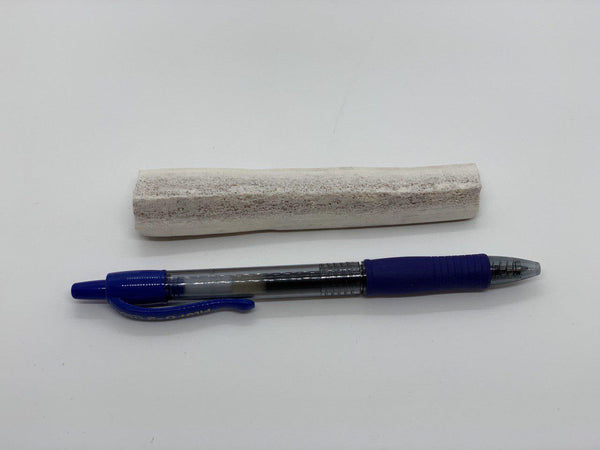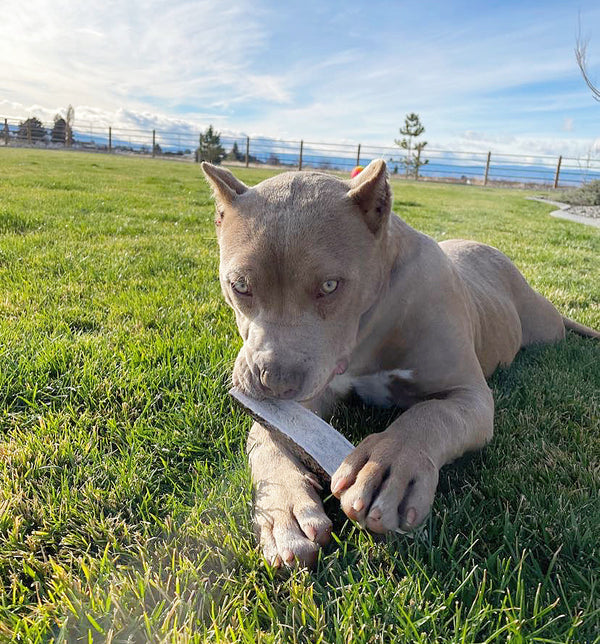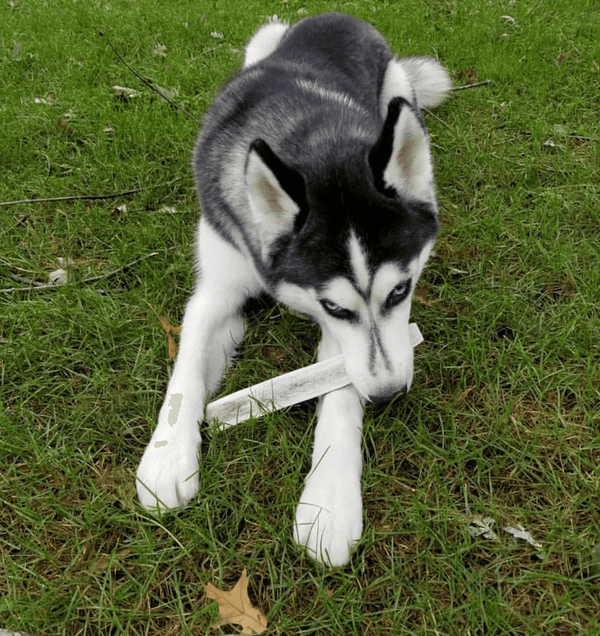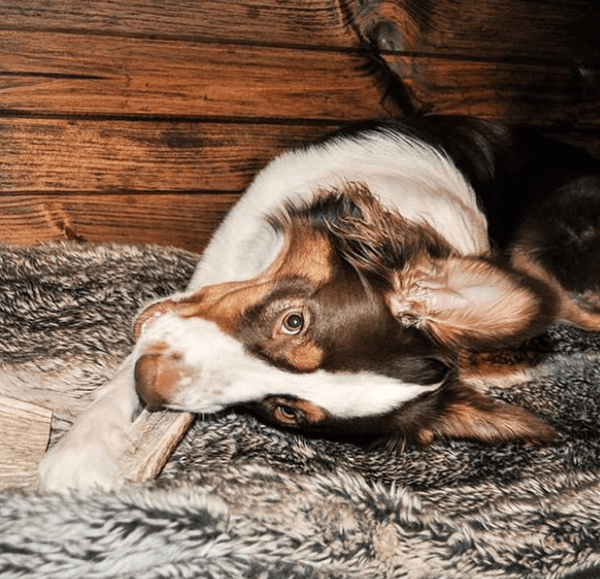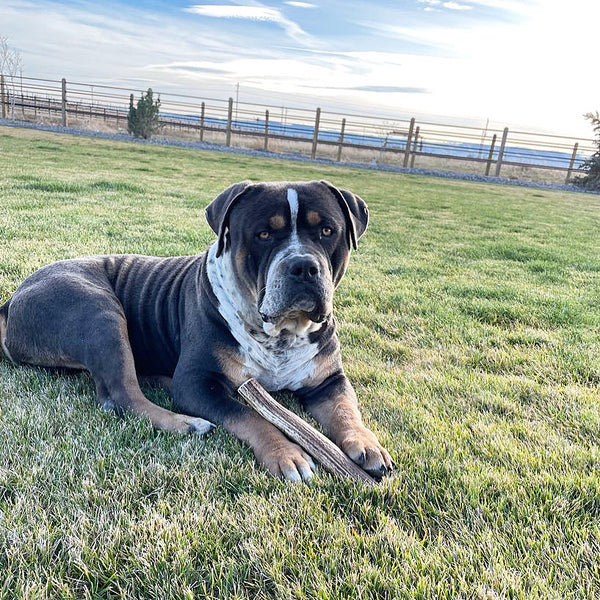 Mouth-Watering Dog Chew Jam Packed With Incredible Benefits (Healthy, Delicious, Hassle-Free and More!)
Split elk antler dog chews are a fan favorite! Split antler chews are carefully split down the middle exposing the healthy and delicious inner marrow dogs desperately crave. While not as long lasting as regular antler chews, split chews still contain the many benefits while being even more sought after. 
Most dogs love split antler dog chews, but they are especially good for dogs new to antlers, pups, older dogs, easily distracted dogs and more timid/shy dogs. Order a split chew today to put a smile on your furry friends face! 
Instant access to delicious inner marrow creating a mouth-watering treat 
Carefully split and sanded edges creating a safe, unique and beautiful chew
Powerful health benefits from nutrients, minerals, teeth cleansing abilities & more
Cut from naturally shed antlers these are sustainable, renewable, eco-friendly & harm-free 

Fun, exciting and long-lasting chews providing hours of entertainment, mental stimulation and a positive energy outlet 
Naturally Found Dog Chews 
Our antlers are sourced from natural and wild places throughout the west like Washington, Idaho, Oregon, etc. Male elk grow these antlers year after year shedding them in the winter in a truly unbelievable and harm-free process. Never worry about where a chew is coming from again - with Blue Paws Pets it comes straight from the wild to your door!
Sustainable And Renewable Chews 
Dog owners are all about being environmentally sound making antler chews a great option. Antlers grow and shed year after year making them one of the most renewable, sustainable and eco-friendly chews around. They aren't made in a factory, lab or faraway warehouse - they are made the right way - by nature! 
Delicious Dog Treat
Split antler chews are consistently one of the go too treats for dogs and are sure to put a smile on your pups face. It's always nice to keep a few on hand for a well deserved treat, stress relief or mental stimulation. These are also a great introduction to antler chews for your dog. 
Healthy Dog Chews 

Dogs love to chew for a number of reason including mental stimulation, an energy outlet and stress relief. Antler provide a positive outlet for the above while also providing vital nutrients and minerals such as magnesium, potassium, calcium, zinc and more and they provide incredible teeth cleaning abilities. 
Hassle-Free Dog Chew 
Antler chews are as mess-free, odor free and stain-free as dog chews come, creating a win-win for yourself and dog. This means you get to take their chew wherever you go at home, in the car or on the go.  Simply unpackaged and hand it to your dog and they will take care of the rest. 
Order now for natural, healthy sustainable and delicious antler chews your dog will love!