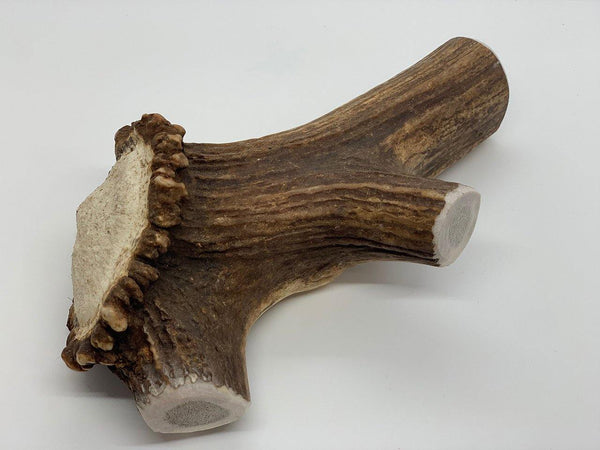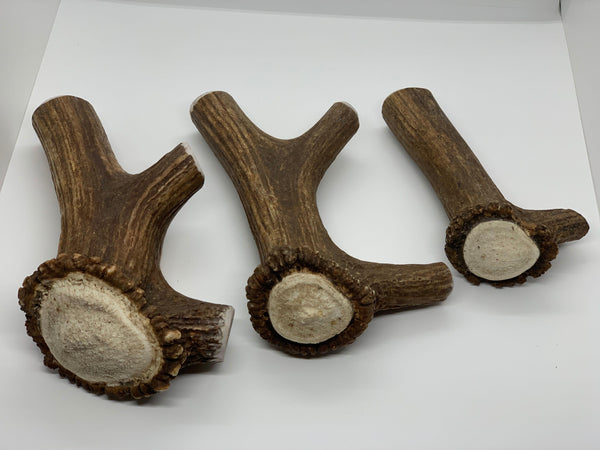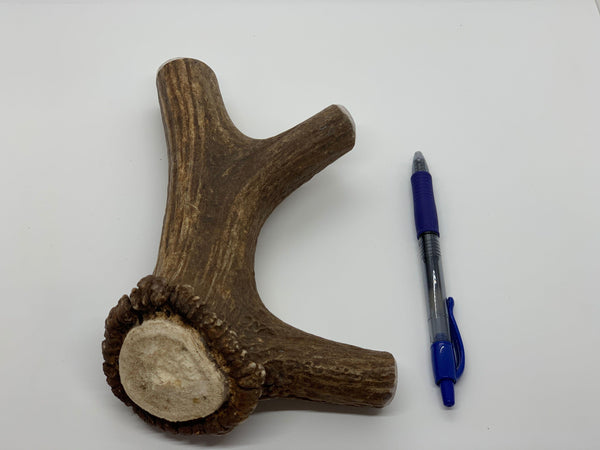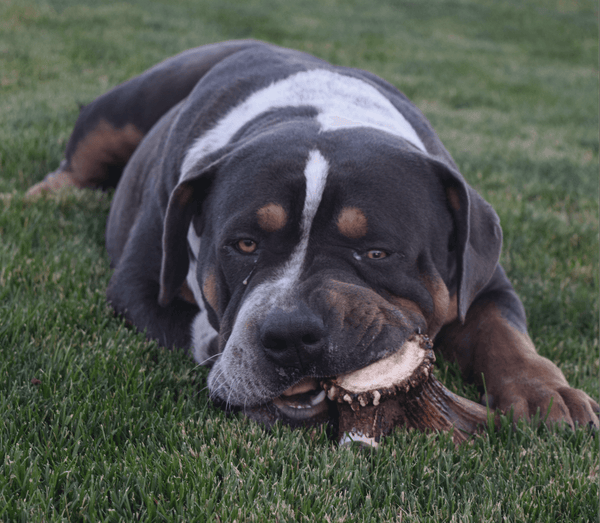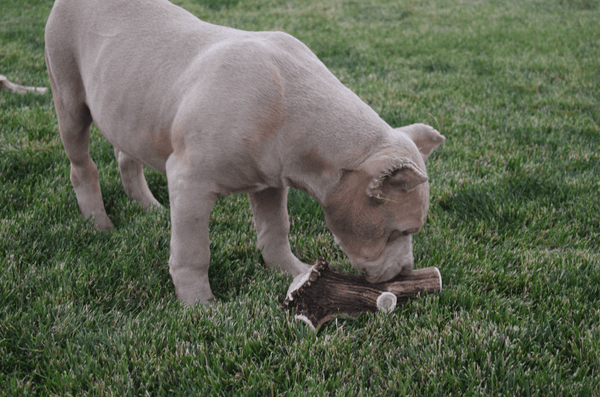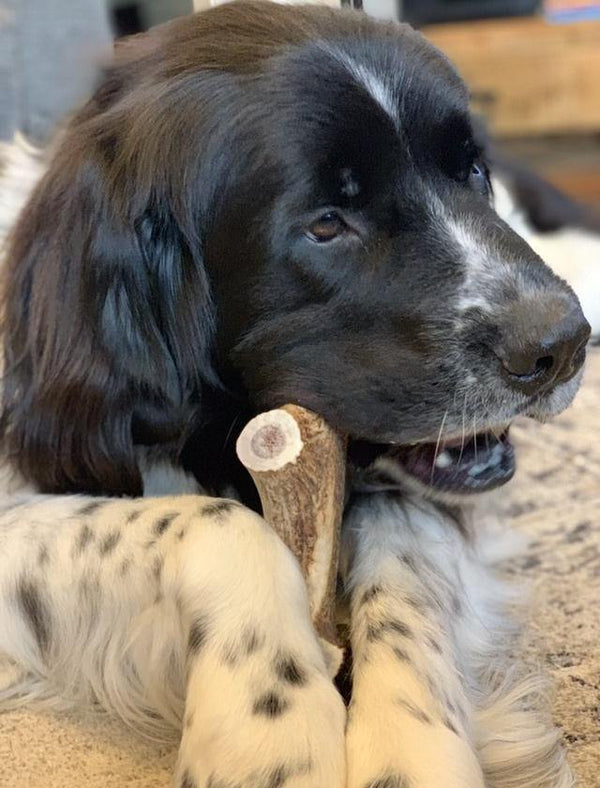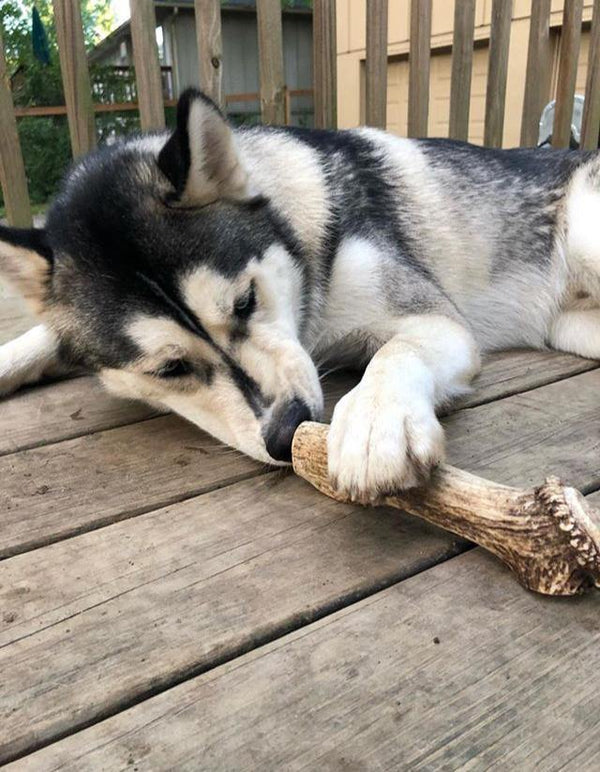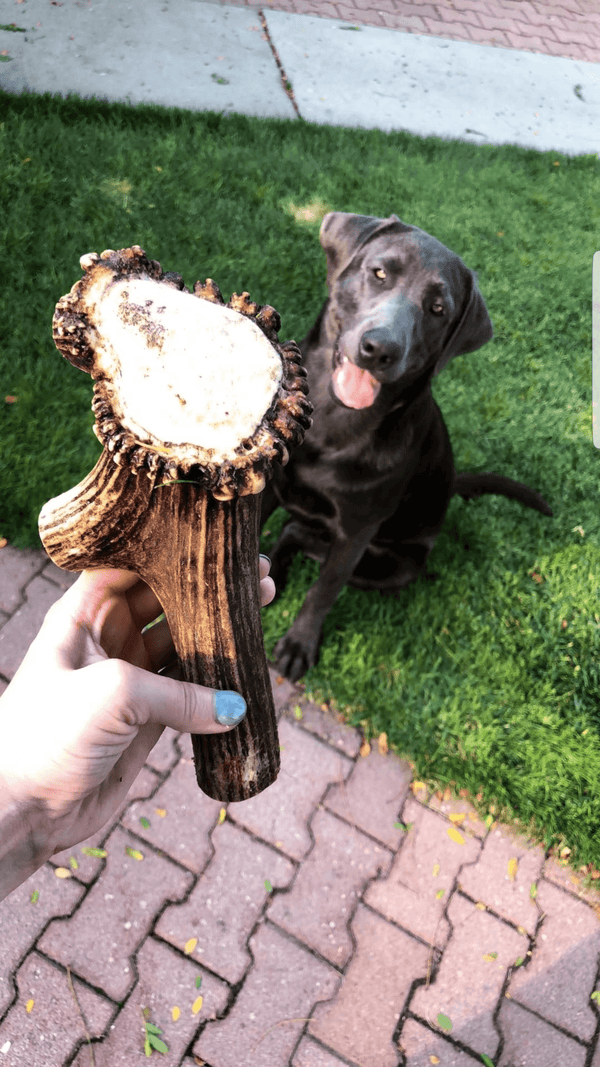 The Most Durable Long Lasting Dog Chew Around?! 
Full elk antler dog chews are the most durable, long-lasting and rare antler chew making them the perfect choice for big, powerful and determined chewers. These include everything from mastiffs, malamutes, bully's, pitbulls and more. 
Coming from the base of the antler, full elk antler chews are dense and unique providing hours of stimulation and entertaining fun for your dog. Made by nature, you can enjoy complete peace of mind knowing your dog is receiving the best of the best! 
If you have a power chewer- full elk antler dog chews are right for you!
100% Natural- No preservatives, additives, factories or faraway warehouses. Straight from the wild to your door! 
Incredibly Long Lasting- Full Elk Antler Dog Chews take durability to the next level for even the biggest most powerful breeds 
Sustainable- Antler chews are sustainable, renewable and eco-friendly causing no harm to the animals
Stimulating- The variety of surfaces makes the full elk antler chew interesting and unique keeping your dog occupied 
Mess & Odor Free- Stop dreading the clean up and let your dog enjoy a clean chew
Healthy- Antler chews are packed with nutrients, minerals, teeth cleansing abilities and serve as a positive energy outlet 
Natural Dog Chew 
Nature does it best which is why we keep these chews 100% natural. These antlers came from wild bull elk before they naturally shed. We then collect the antlers, wash them, cut them to size and ship them to your door! 
Sustainable Dog Chew
Antler dog chews are the most environmentally sound chews around being 100% renewable, sustainable and harm-free. Antlers grow and fall year after year making them the perfect option for a healthy, sustainable chew. 
Healthy Dog Chew 
Your dog's health come first which is why antler dog chews are a great option. Antler chews are packed with essential minerals and nutrients like calcium, magnesium, potassium, zinc and more! Antler chews also serve as a natural tooth brush helping scrape away plaque. Last but not least, antlers provide a positive outlet for better mental health and stimulation. 
Mess & Odor Free
Antler chews are mess-free, odor-free and stain free making them great for your pup and yourself. Never worry about exhausting messes again due to inadequate chews that break or fall apart. Antler chews are splinter resistant and slowly gnaw away creating minimal mess and odor. 
Long Lasting Dog Chew 
Full Elk antler dog chews are one of the longest lasting dog chews consistently lasting for months (even years!) at a time. These are the perfect chew for large, powerful, aggressive and determined chewers. Keep your power chewer happily occupied for months to come with their own full elk antler dog chew.  
Order Today For A Truly Long Lasting Chew Your Dog Will Love!