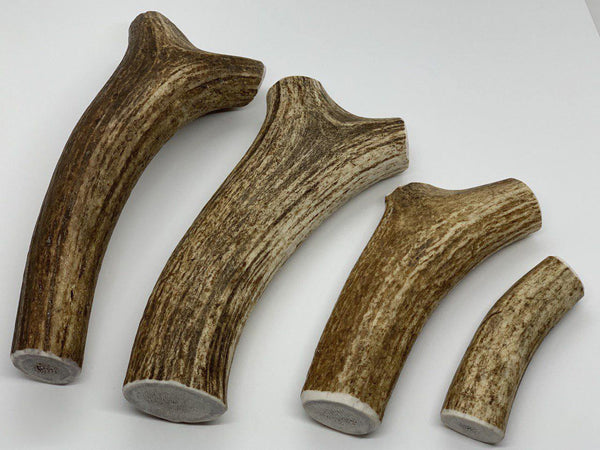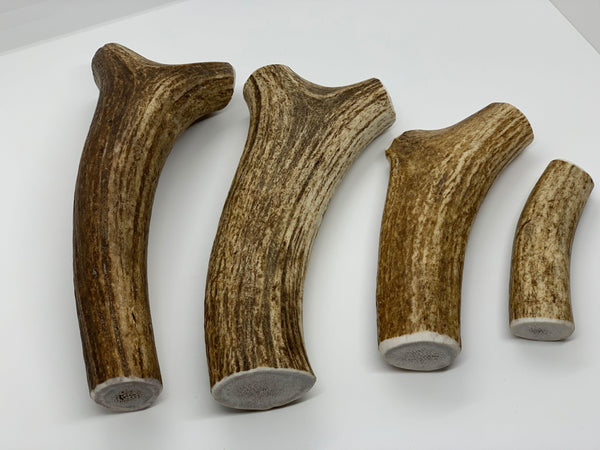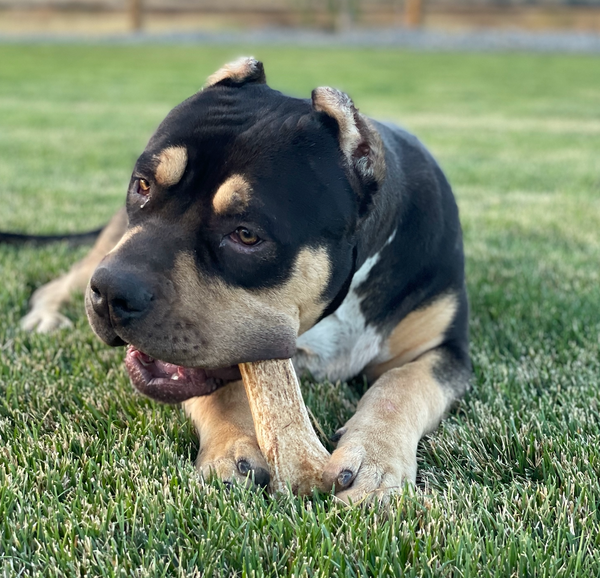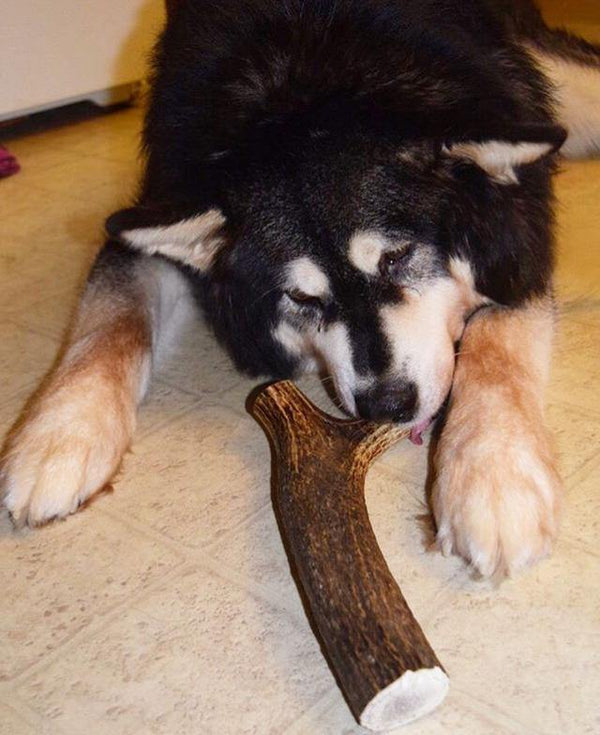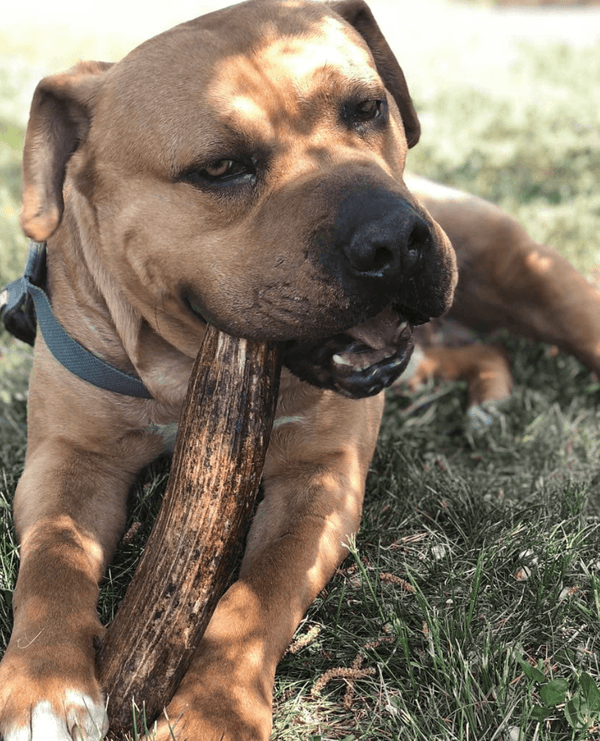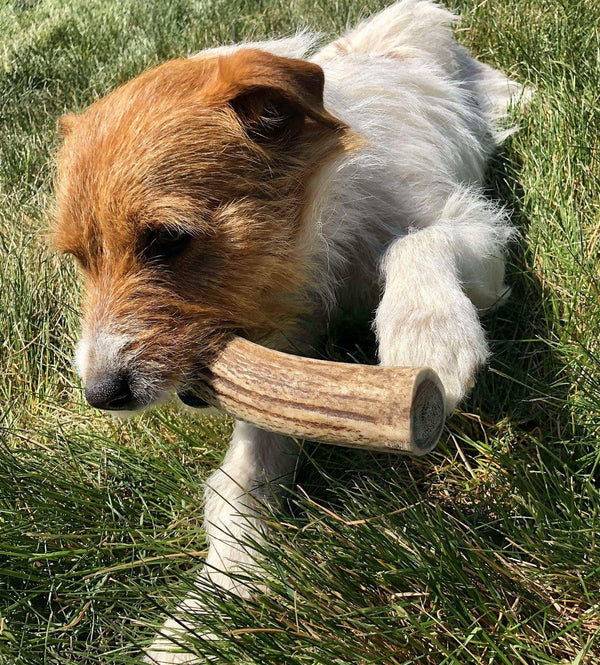 NATURAL, HEALTHY, LONG-LASTING CHEWS YOUR DOG WILL LOVE! 
Whole elk antler dog chews are a timeless classic perfect for strong, energetic and enthusiastic dogs. Antler chews are built by nature combining the perfect blend of durability and deliciousness. 
The strong, protective outer layer covers a soft, tasty inner marrow (filled with vital nutrients and minerals) dogs desperately crave. This means hours of endless fun for your furry friend!
100% natural chews: Straight from the wild to your door 
Sustainable: Antlers grow year after year making them a renewable, eco-friendly and green alternative 
Harm-Free: Antlers grow and shed year after year causing no harm to the animals 
Healthy: Antler chews are jam-packed with essential minerals & nutrients 
Teeth-Cleansing: Antler chews help remove unwanted plaque build up 
Energy Outlet: Antlers provide a productive and positive outlet for energy 
Mental Stimulation: Keep your dog focused and engaged on a fun activity 
Long-Lasting: Antler chews are one of the longest lasting natural chews 
Unique: Every antler and every chew is unique to your dog 
Mess, odor and stain free - enjoying a clean, hassle-free chewing experience for your dog 
Order Today To Get Your Dog A Chew They Will Love!
Natural Dog Chew
Male members in the deer family (elk, deer, moose, etc) grow and shed antlers year after year. This process takes place in some of the most pristine places in the world from lush valley meadows, rolling grassy hills and towering mountain peaks. You will never have to worry about where or how they are made. 
Sustainable Dog Chew
Antlers grow and shed year after year causing no harm to the animals. We simply hike and collect these antlers, spray them off, cut them to size and ship them to your dog. This process is incredibly eco-friendly giving you complete peace of mind knowing you are doing your part. 
Long-Lasting Dog Chew 
Antler chews have become renowned as one of the longest lasting natural chews. Antler chews can often last weeks, months and even years depending on the size, strength and chewing activity of your dog. 
Mess & Odor Free
Never worry about stinky, messy or stain causing chews again! Antler dog chews are one of the cleanest chews available, keeping you and your dog happy. Antler chews are perfect for indoors, outdoors or on the go. 
Healthy Dog Chews 
Canines have been actively chewing on antlers for thousands of years along with rodents, bear and other animals. Antlers are packed with vital minerals and nutrients such as magnesium, potassium, zinc, calcium and more! Antler chews also provide a positive energy outlet, mental stimulation and much needed stress relief for anxious dogs. 
Natural Tooth Brush 
Antler chews are a natural and hassle-free metro to help keep your dog's teeth clean! Never struggle to brush their teeth again, simply hand them a delicious antler chew to scrape away build up and maintain clean healthy teeth. 
Whole Elk Antler Dog Chews Are The Complete Package! Grab one for your dog today to put a lasting smile on their face.